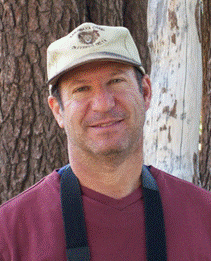 Pete David, Advisor
Pete David is a certified wildlife biologist with 35 years of experience specializing in natural resources planning and management. He was a senior project manager and served as the regional renewable energy coordinator with SWCA Environmental Consultants in Albuquerque for ten years before creating his own consulting firm. He has conducted extensive biological surveys and completed numerous NEPA documents for projects throughout New Mexico. In 2016 and 2017, David participated in Bureau of Land Management workshops to develop mitigation strategies for San Luis Valley Solar Energy Zones (SEZ) in Colorado and the Afton SEZ in New Mexico.
Previously, David served for nine years as supervising land manager for the South Florida Water Management District (SFWMD) Land Stewardship Division where he administered a $6 million program to oversee management of 350,000 acres of public land over a 17-county area. This responsibility included administering the district's programs for forestry, wildlife and range management; prescribed fire; exotic plant control; public use; environmental education; and law enforcement. David was also involved with creating habitat corridor maps and was primarily responsible for the development and implementation of a priority matrix to identify lands with high natural resource values and connectivity for acquisition through Florida's Save Our Rivers program.
As president of Hawkpoint Environmental Consulting, LLC, and now as a member of the Sage Land Solutions, LLC team, he continues to focus primarily on supporting wind, solar, and transmission line development projects in New Mexico and throughout the southwest.