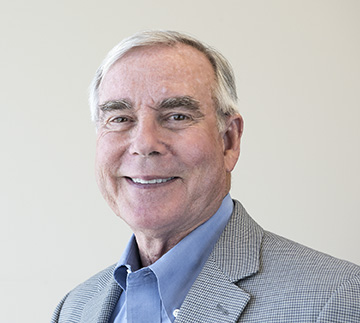 Kim Murphy, Advisor
Kim Murphy is a career real estate professional with more than 40 years experience in pre-development feasibility, investment analysis, property acquisition, and disposition and land development. Most recently, he served as the Director of Real Estate for the University of New Mexico for 23 years, managing and developing non-academic institutional and commercial real estate valued at approximately $300 million. He managed a number of major commercial real estate projects including the negotiation of a multi-parcel land exchange and sale/investment participation involving 3,000 acres with Mesa del Sol, the master developer of a 12,900 acre new urbanist, mixed-use planned development in Albuquerque, NM. Also, he negotiated long-term ground lease transactions with American Campus Communities (Austin, TX) for 2,000 beds of on-campus student housing and with Fairmount Properties, L.L.C., for 45 acres of mixed use, retail-oriented commercial development.
Currently, Murphy is a managing member of Altura Real Estate, L.L.C., specializing in real estate consulting services to institutions and private industry for pre-development feasibility, market and economic analysis, strategic planning, and transaction negotiations. Current and past clients include: Forest City Enterprises, the Albuquerque Academy, and Lobo Development Corporation.
Murphy is a licensed New Mexico real estate broker. He received his master's degree in regional planning from the University of Colorado. He is a member of the Urban Land Institute, the International Council of Shopping Centers (ICSC), and the National Association of Industrial and Office Properties (NAIOP).