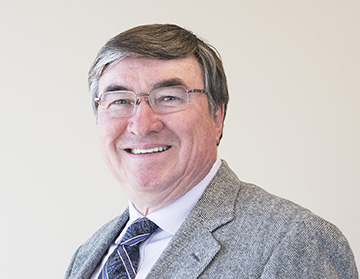 Michael S. Castillo, Advisor, P.E, P.S.
Michael S. Castillo is a registered professional engineer, land surveyor, and licensed contractor. He was born in New Mexico and is a graduate of the University of New Mexico.
He has 35 years experience managing all facets of land development from planning, designing and infrastructure development to completion of buildings. Castillo held corporate vice president positions with large-scale, mixed-use land developments such as Amrep Southwest Inc. (developer of Rio Rancho); Mesa del Sol, the master developer of a 12,900 acre mixed-use development in Albuquerque, NM; and Rancho Cielo, in Belen, NM. Early in his career, he worked as a private consultant, and for municipal and state governments.
Castillo served on numerous public and private boards and commissions, including the New Mexico Finance Authority, State Investment Committee, Rio Rancho Planning and Zoning Commission, the Rio Rancho Chamber of Commerce, the Sandoval County Economic Alliance, the Belen Valley Improvement Association, and the U.S. Bank Citizens Advisory Board, among others.